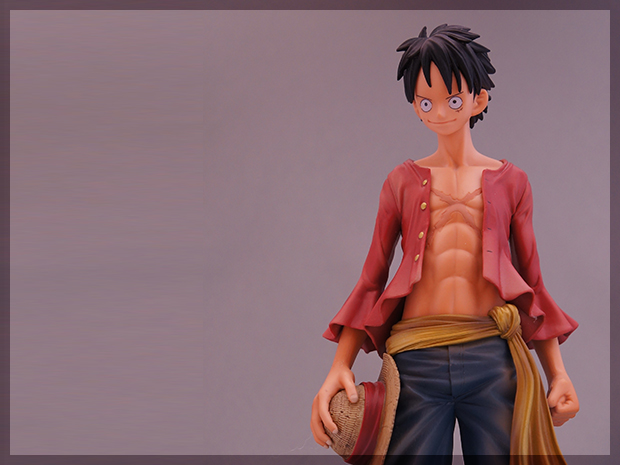 MASTERS START PIECE – THE MONKEY・D・LUFFY
This is a boxed figure prize from a UFO catcher (crane games) at the amusement game centers in Japan.
This figure of Luffy is from the MASTER STARS PIECE collection from BANPRESTO.
You can see the detail in the figure, up to the creases in the shirt.
Height: 25cm
Number of pieces: 2
ワンピース モンキー・D・ルフィ ONE PIECE MASTER STARS PIECE THE MONKEY・D・LUFFY
アミューズメント専用景品。
ONE PIECE 新世界編の成長したルフィをでっかく立体化。
シャツの柔らかい感じもうまく表現できていますね。
高さ約25cm
Summary
Reviewer
Review Date
Reviewed Item
MASTERS START PIECE - THE MONKEY・D・LUFFY
Author Rating