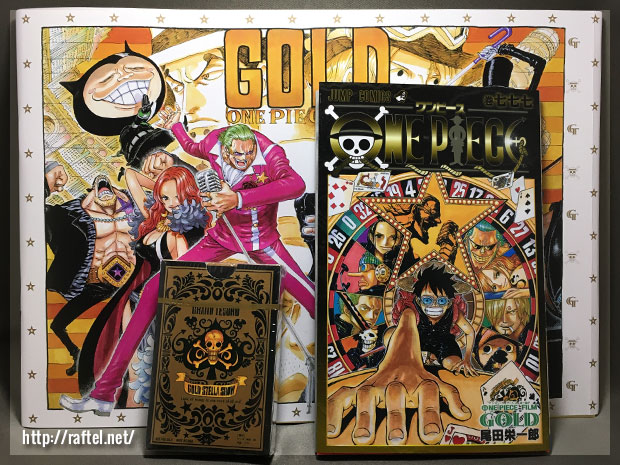 One Piece Film Gold Goodies
I went to see One Piece Film Gold, and brought back some goodies. One very attractive and well-designed Movie booklet sold at the movie theater, and given away free to the movie viewers is a limited set of playing cards (2 million sets) and the limited edition (5 million prints) Vol. 777.
The movie booklet contains an overview of the story, data of each character in the movie, staff interviews and profiles of the voice actors/actresses.
The 82 page Vol. 777 contains 2 chapters.
Film Gold Design Works – rough pencil character drawings with descriptions
Making of Film Gold – rough pencil drawings of the storyboard