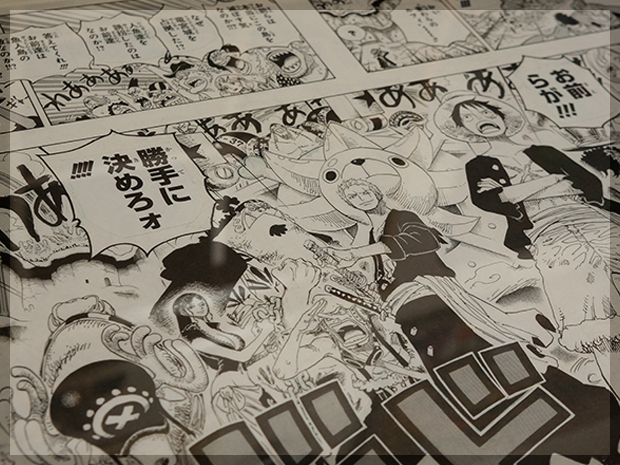 Manga Artboard Replicas
A set of 3 One Piece Manga artboard replicas. The print details include the frame borders and rough pencil outlines.
All prints are A3 size.
A – Scene when Luffy thought he lost everything, and remembered he still had his 'Nakamas'.
B –  Scene with the Straw Hat Pirates at the Fishman Island.
C – Punk Hazard scene with Luffy, Law and Smoker.
ONE PIECE 複製原稿3枚です。原稿用紙の枠線や下書きまで、原稿のディティールを徹底的に再現。
全てA3サイズです。
A – 全てを失ったと思っていたルフィが自分の仲間を思い出す感動の名場面
B – 麦わらの一味が勢揃いの"魚人島編"
C – ルフィ・ロー・スモーカーが揃い踏みの"パンクハザード編"
Summary
Reviewer
Review Date
Reviewed Item
Author Rating