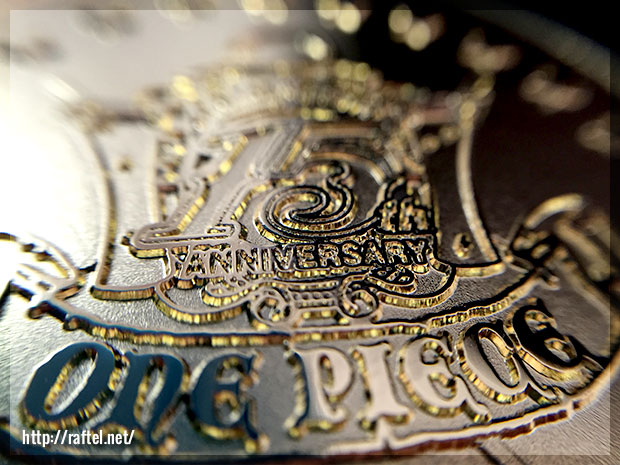 Anniversary Medal – One Piece 15th Anniversary – 7-Eleven
A limited edition of 200 commemorative medals from the convenience store 7-Eleven to celebrate the 15th anniversary of One Piece.
This coin was a prize draw price from the "7-Eleven fair One Piece" which started from March 23rd 2014.
The One Piece design anniversary medal is stored in a clear round plastic case, and then in a jewelry box like case.
I wonder how many Berries this anniversary medal will be worth?
Size: Diameter 35mm x 2mm
Weight: 20g
Material: pure silver 99.9%up + 24gold plate
セブンーイレブン限定ワンピース15周年記念メダル。
2014年5月23日(金)からの「セブン‐イレブンフェア ワンピース」限定200個の当選景品です。
専用宝石のようなケースと丸い透明プラスチック保管ケースに入ったワンピースデザインの記念メダル。
この記念メダルの価値は何ベリーくらいになるだろう?
サイズ:直径35mm x 2mm
重量:20g
素材:純銀99.9%up+24Kメッキ加工
Summary
Reviewer
Review Date
Reviewed Item
One Piece 15th Anniversary Medal - 7-Eleven
Author Rating